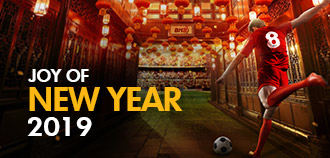 JOIN NOW
APPLY NOW
BK8 Limited Edition Giftpack !
How to apply:
The registered member with foresaid deposit amount.
Click [APPLY NOW] and fill up the detail requested.
Please ensure all the detail given are valid or the qualifying will be void and cancel.
Event Details:
| | | |
| --- | --- | --- |
| Eligible Member | Reward |  Requirement |
| New registered member on | BK8 Limited time Protein Shaker | RM 500 |
| January 2019 | BK8 Limited time Tumbler | RM 700 |
Term and Conditions:
Each member may apply once in a lifetime, reward subject to availability.
Photos are for illustration purpose only.
Qualifying is verifying at the end of each participating month and will ship to the eligible member within 14 working days starting from the last day of the same calendar month.
This promotion cannot be used in conjunction with any other BK8's offers and promotions.
BK8 is the sole arbiter of the Promotion and its decision is final.
BK8 reserves the right to alter, cancel, terminate or suspend the Redemption or any part thereof or any part of the applicable terms and condition from time to time, with or without any prior notice.
Members participate in the activity must accept and comply with the above rules and terms as well as all relevant rules and terms of the website implement by BK8.